LodgON
Since the very beginning of LodgON in 2000, the company focusses on Java software for enabling communities.
LodgON is a technology company that enables organizations to get the maximum out of their projects with a high degree of interactivity. We put our technical expertise into place to convert opportunities into concrete successes. Whether you want to start from scratch or from your existing company website, LodgON offers you a personalized solution using our state of the art products to create highly customizable, scalable, interactive and secure web applications.
Our keywords are : interactive - scalable - secure - flexible - manageable
---
What we do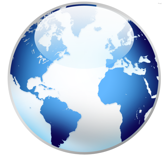 Many of the concepts of the big public social networks also apply for more private or niche networks. Many organizations and companies want to keep in touch with their members, users, customers, ... . They want to offer similar functionality as e.g. Facebook or Netlog, and they may want to leverage the networks that their users already have on these social networking sites. But, importantly, they want to own and manage the data and content themselves.
Apart from the traditional social networking modules as friend management, blogging and forum modules, picture uploads and rating, LodgON has a lot of expertise in mobile and location based modules. The social network does not stop at the PC, but continues at the mobile phone, the in-car navigation system, the iDTV set top box, ...
"TAKE CONTROL OVER YOUR SOCIAL DATA"
You have the power to change the way you work